The TGS PTA are organising the Winter Wonderland Hamper Raffle in conjunction with The Winter Fair, which will be held on the 8th December, 2019.
Following the Contributions Day on the 1st November the hampers are full to the brim with luxury items and fabulous gifts making this event one of the highlights of the Christmas Term.
Last year the raffle raised over £3,000 for the school and we are hoping to beat that figure this year.
Inspired by the Winter Wonderland theme the 9 hampers have been named after a Santa's Reindeer: Dancer, Prancer, Donner, Blitzen, Comet, Cupid, Dasher, Vixen.... and of course Rudolf.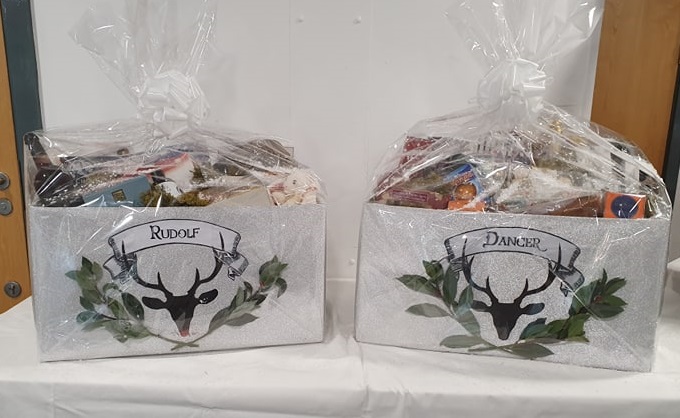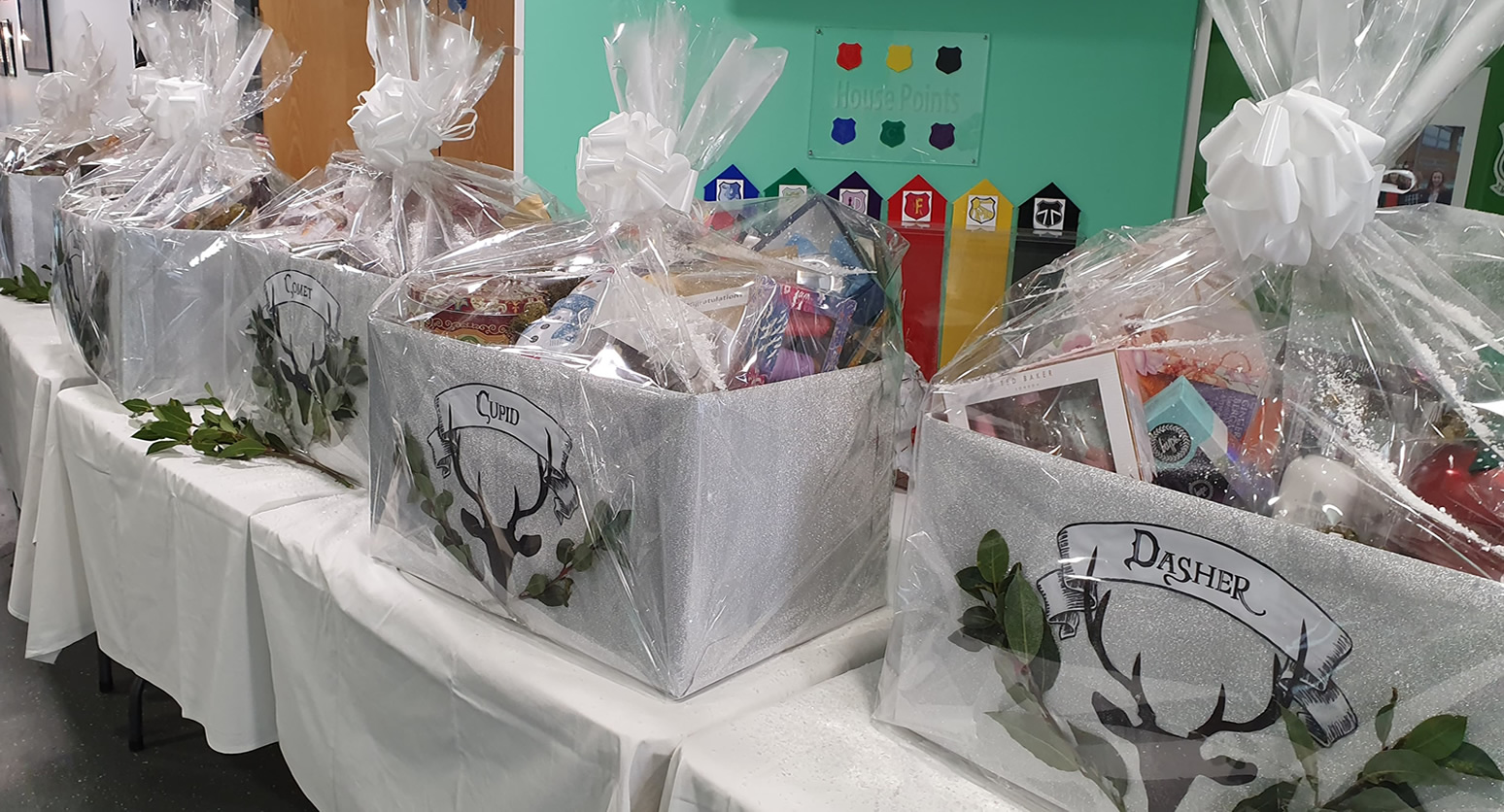 All pupils will receive a booklet of 5 raffle tickets to purchase. Each ticket is £2. If you would like to purchase some tickets, please:
Mark your name and address and your child's Learning Community on the stub
Enclose cash or a cheque made payable to Tonbridge Grammar School PTA for the correct amount
Keep the other half of the ticket for your records
Hand the completed raffle tickets and payment in at reception.

There will be a prize for the Learning Community that sells the most tickets. Extra tickets can be obtained from the school reception, so please sell to family, friends & colleagues and don't forget 100% of the funds raised benefit the school.
The draw will take place at 3 pm on the 8th December at The Winter Fair. Winners not present will be notified via phone.
Thank you for your continued support and Good Luck!
Tonbridge Grammar School PTA.