Christmas is a special time of year no matter how old you are and our Winter Wonderland event will fill you with Christmas spirit! All the funds raised will be put towards TGS STEAM projects.
Indoor Roller Disco with DJ - book tickets online!
Our show stopper this year is an indoor roller skating rink in the sports hall with DJ aimed at children of all ages and adults of course if you want to reminisce! Hourly slots are available to pre-book online. First come first served due to limited numbers so book in advance to avoid disappointment. Bring your own skates and get to the front of the queue as a VIP.
Just £7 per session.
Whilst you are there join in the fun and games with Hook-a-bag and the Chocolate Tombola or grab yourself popcorn, candy floss or a snow cone!
The PTA Christmas Bake-off will be judged at 11.15 am in the Cafe and prizes will be awarded by this year's celebrity judge by MasterChef Professionals Qtr Finalist Ian Samuels.
For more details on prizes and how to enter click here.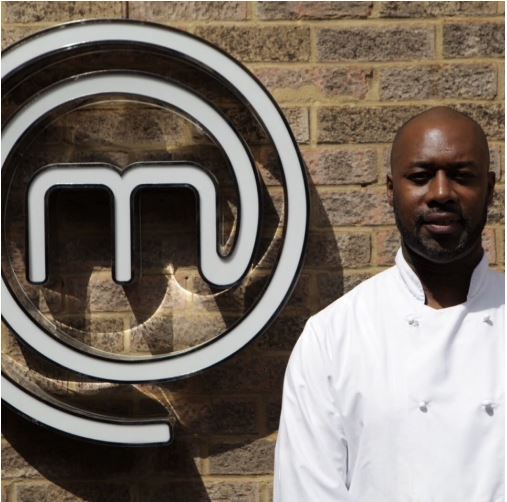 Last year's winner and celebrity judge Anthony Amourdoux from Bake-off 2018:
Santa's Interactive Workshop Experience for all ages!
Run by the STEAM team, Santa's Christmas Workshop will also be welcoming children who would like to come along for an interactive experience at the North Pole...
Walk through Santa's grotto to the reach his magical workshop!
See all the toys ready for delivery and have a go helping his elves make some of your own!
Create that special someone a unique Christmas card, made by your own fair hands....well fingers actually!
Come and choose from a number of designs and take away your magical creation and let it wing its way to your nearest and dearest.
Create a little cheeky face as an addition to your Christmas tree this year, with a delightful tealight snowman. Make sure he's all wrapped up with his scarf and hat and then take him to your warm and cosy home.
Santa's comin' to town....and he's leaving you some special snow to take home with you. Come in, grab a jar, decorate and take home your very own extraordinary souvenir.
Have a go with our 'Splat-a-pult' and try to fill Santa's mouth with sprouts using our reindeer!
Create your own Christmas stocking decoration complete with candy cane to add to your tree.
Create a mini Christmas Wreath with donated fabrics, encouraging us all to have a sustainable season
Try your (steady) hand getting around Rudolph's shape- can you reach the end without setting his red nose buzzing!
Decorate an 'Elmo' elephant as a table decoration for Christmas
And last, but not least - Take a photo whilst you sit on Santa's sleigh and help him carry the presents around the world!

And don't forget to collect your certificate and key ring as a memento of the day you visited Santa's Workshop! Our elves will ensure that children of all ages have fun trying out these activities.
Magic 'Elfie Mirror
Come with friends and visit our magic mirror, dress up with props and take some magical festive photos. Only £1 for a printed photo!
Mirror, mirror on the wall. Who is the fairest of us all?
Festive Slime Making
Pop along to our amazing 'Slime Bar' in our Craft Area to make some festive gooey-stuff with The Slime Sisters. Make or just buy and avoid the mess at home!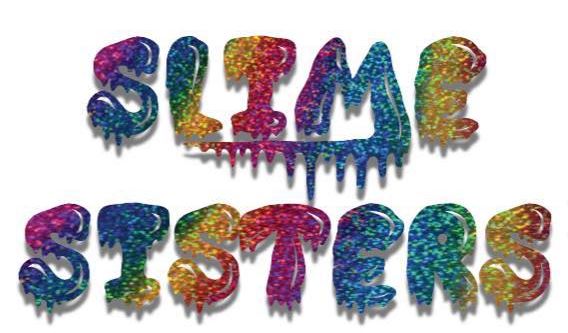 Sand Art
Whilst you are in the Craft Area dabble in some creative Sand Art with Amy Hawkins.
Legendary Christmas Hamper Raffle
We are very grateful to Castle Cars who are very kindly sponsoring our raffle. This year we have 9 hampers named after Santa's Reindeer. Jam packed with luxury goods and vouchers, tickets are now on sale and extras can be collected from the school reception.
Food & Drink Vendors

We will have a beautiful hog roast supplied again this year by Grant Broomfield, Staplehurst and our bar will be run by The Old Fire Station in Tonbridge who specialise in locally sourced ales and spirits and will be supplying their famous mulled apple pie cider! The PTA will run the indoor Cafe with cakes, tea, coffee and soup.
Our talented parents Jayanthi & Ani will be serving a variety delicious homemade Indian food starters and main meals. They will be located in the Food Hall at the main serving area. 100% of the profit from this stall benefits the school. So please pop along and try their authentic dishes! They are truly amazing!
Huge Indoor Christmas Market
Enjoy browsing the wonderful Christmas stalls, with 60+ vendors on offer in 2 main market areas. They will be selling wooden reindeer, ceramics, women & children's clothing, beautiful gifts, hand crafted textiles and toiletries, leather goods, honey, books, candles, jewellery, handmade festive sweets, local luxury food and drink and a whole lot more.... Why not leave the kids to play and browse in peace?
Outdoor Rides
For those of you that love Frozen there will be an outdoor train ride area: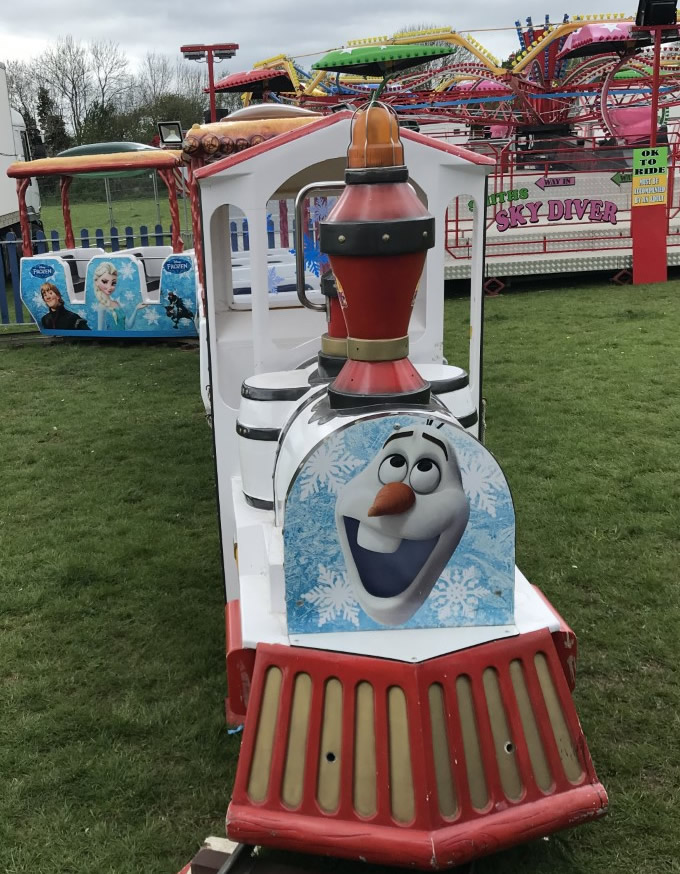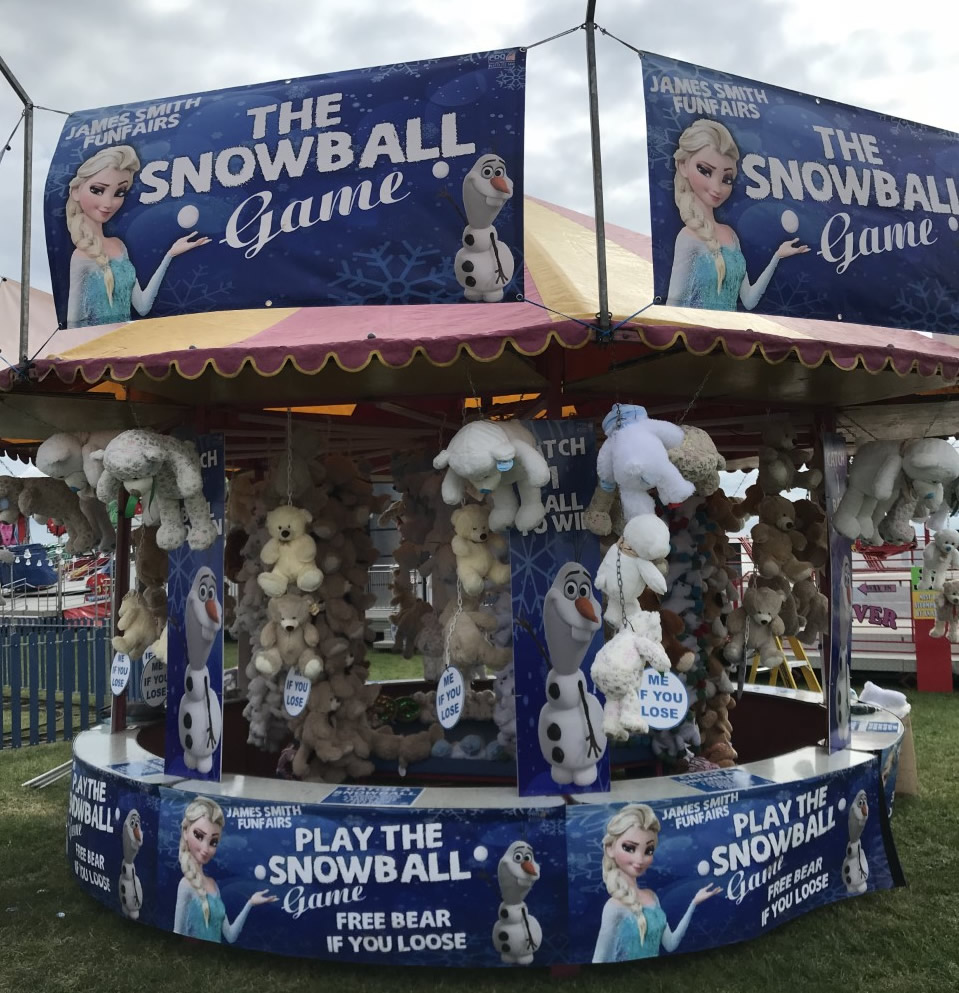 Santa's Elf Hunt
**NEW** Pick up our 'Santa's Elf Hunt' brochure and win a family ticket to see Peter Pan at Tonbridge School Em Forster theatre.
6 of Santa's elves have gone missing and are hiding at the fair.. Help us find them, write their names down and hand in your entries at the Hamper raffle stand.
One lucky helper will be the winner!!!!